These days blogs are often utilized as fully functional websites. WordPress is an excellent example of a CMS platform that was initially created to be used as a blog but has since become one of the most widely used open source CMS platforms for creating dynamic websites worldwide.
What are your top 3 takeaway ideas from this article?
Your blog is a window to you so it should look professional. Not only is it important to have quality content on your blog in order to attract prospective clients, it is also essential that the blog be well designed and professional.
Minimize ads. Keep ads to a minimum or avoid them all together.
Keep navigation simple and organized. Limit the number of sidebars to just one. Keep the navigation simple as to avoid clutter.
Ghost Horses is a great example of a WordPress portfolio site.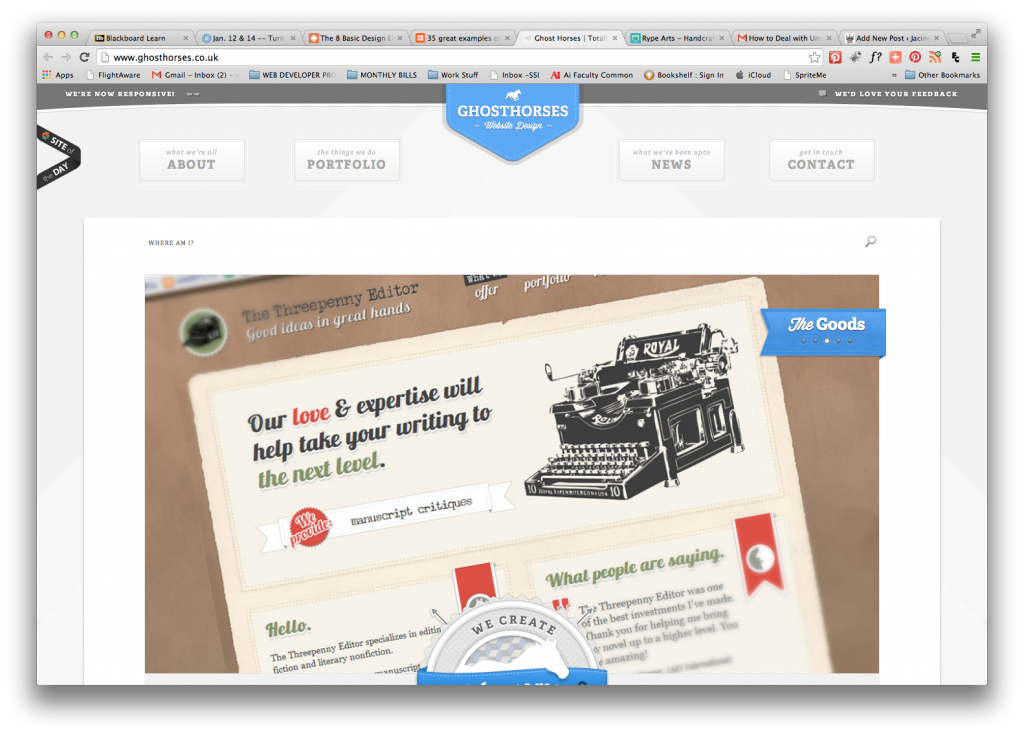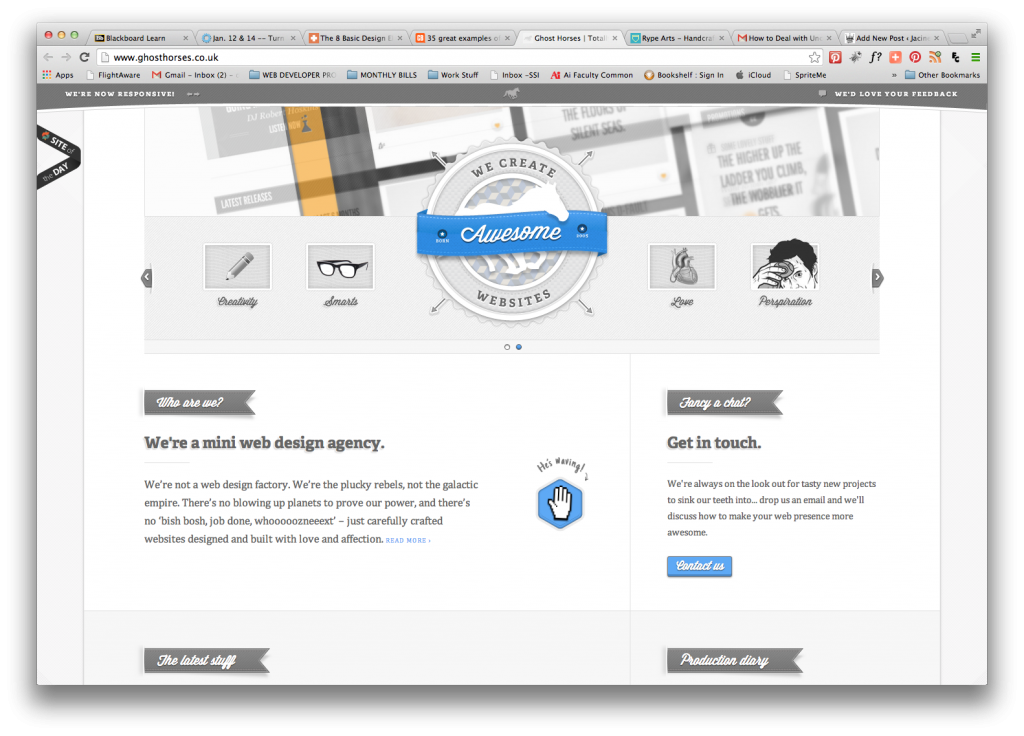 Is there anything you learned that makes you want to change something on your own site when you get time? I didn't learn anything that I didn't already know. As far as my personal site, it is not a blog but rather coded myself. I might consider adding a "Hire Me" page or verbiage in the footer.
Like this: